Gandum(RX-78) pilot,Amuro Ray is picking food from garbage! Why!?
Because he is a dog!

Red Comet,Char Aznable is going wee-wee at Side 7! Why!?
Because he is a dog!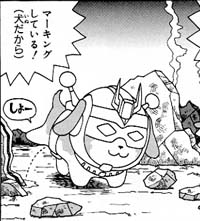 Brite Noa! Ryu Jose! Kai Shiden! They are licking their buttocks each other! Why?
BECAUSE THEY ARE DOGS!!!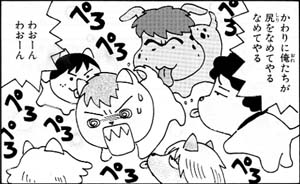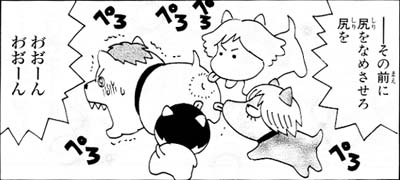 All charactors are dog! All mobile suits are Japanese folk toy!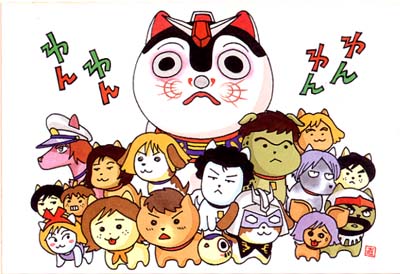 Nawoki Karasawa presents
MOBILE SUITS DOG GUNDAM Battles on the earth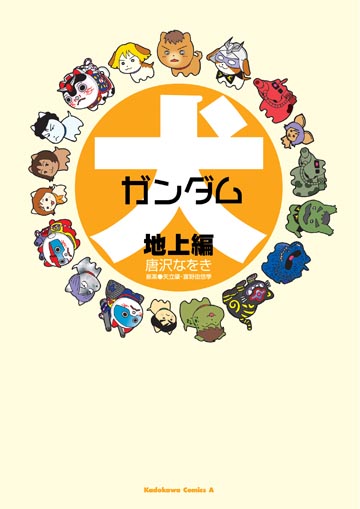 NOW ON SALE!
ISBN4-04-713813-4
148pages including a contributed comic of Yoshikazu Yasuhiko,Auther of "Gundam: The Origin"
BUY AT AMAZON.CO.JP (Only Japanese version is available)
---
(C)Nawoki&Yoshiko Karasawa
No part of the contents may be reproduced without permission.